Downloading & Installing the Layouts Cloud plugin
You can download the Divi Cloud plugin from your confirmation email or you can log into your account via the My Account link in the top menu.
The zipped plugin is ready to be uploaded into the Plugins area of any site you wish to connect to your Divi cloud or download stored layouts to.
Activating Your Layouts Cloud License
As soon as you install the Divi Cloud plugin, you'll be prompted to enter your licence details. You can also access your API settings via the API tab in the Divi Cloud Settings Area.

2. Layouts Cloud Settings
Your Layouts Cloud Settings
You can access the Divi Cloud settings area via the left menu. The Settings tab allows you to set your plugin viewing and layout preferences.
The Post Method setting refers to the way the plugin stores your layouts to the cloud. Most users will find that the WP Methods option, which is selected by default, will be fine. 
But if you have cheaper, shared hosting and you are struggling to save your layouts, you can switch to Curl as an alternative saving option.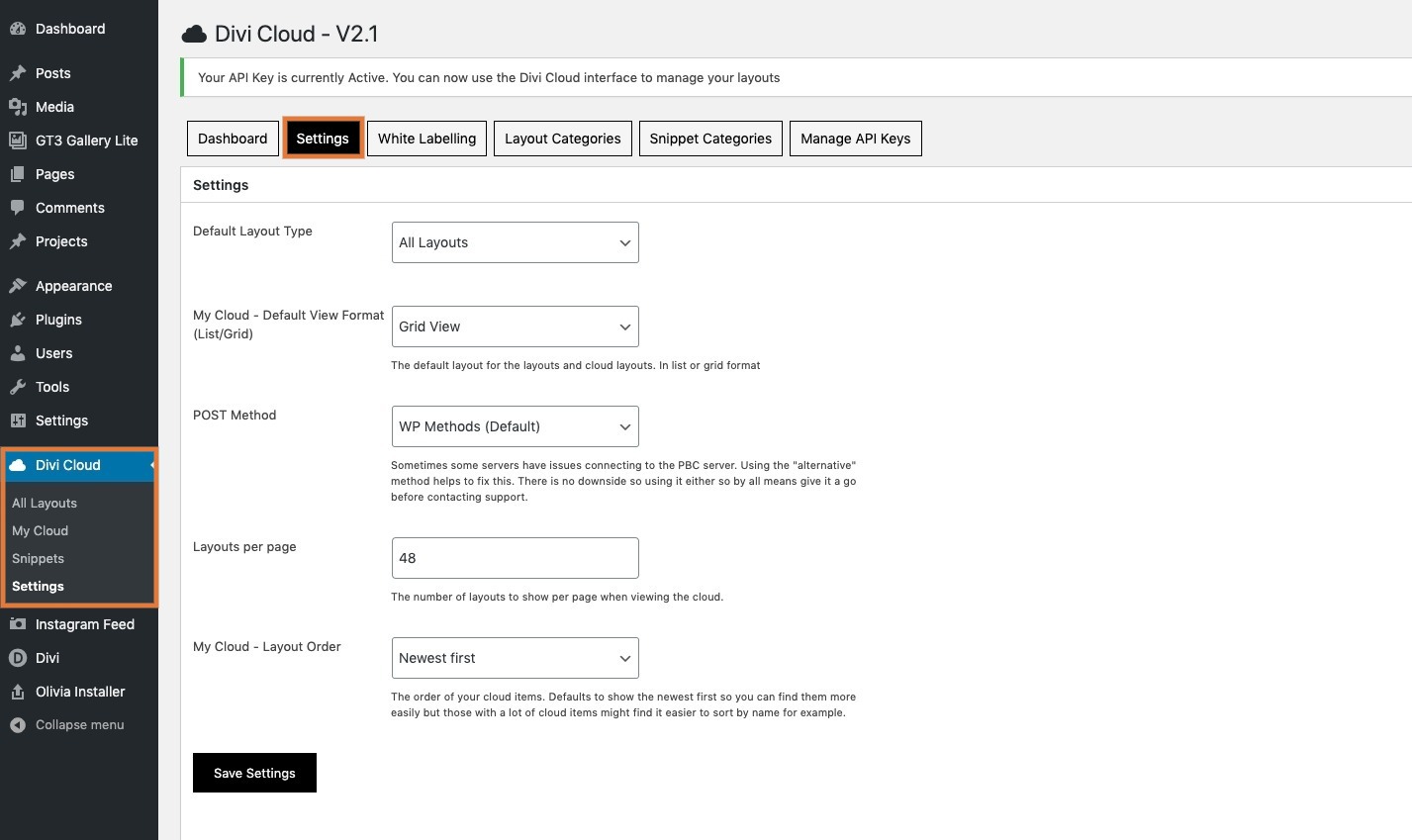 Whitelabelling
The Whitelabelling settings allow you to replace references to Divi Cloud with your own company name. You can also restrict access to all or some layouts.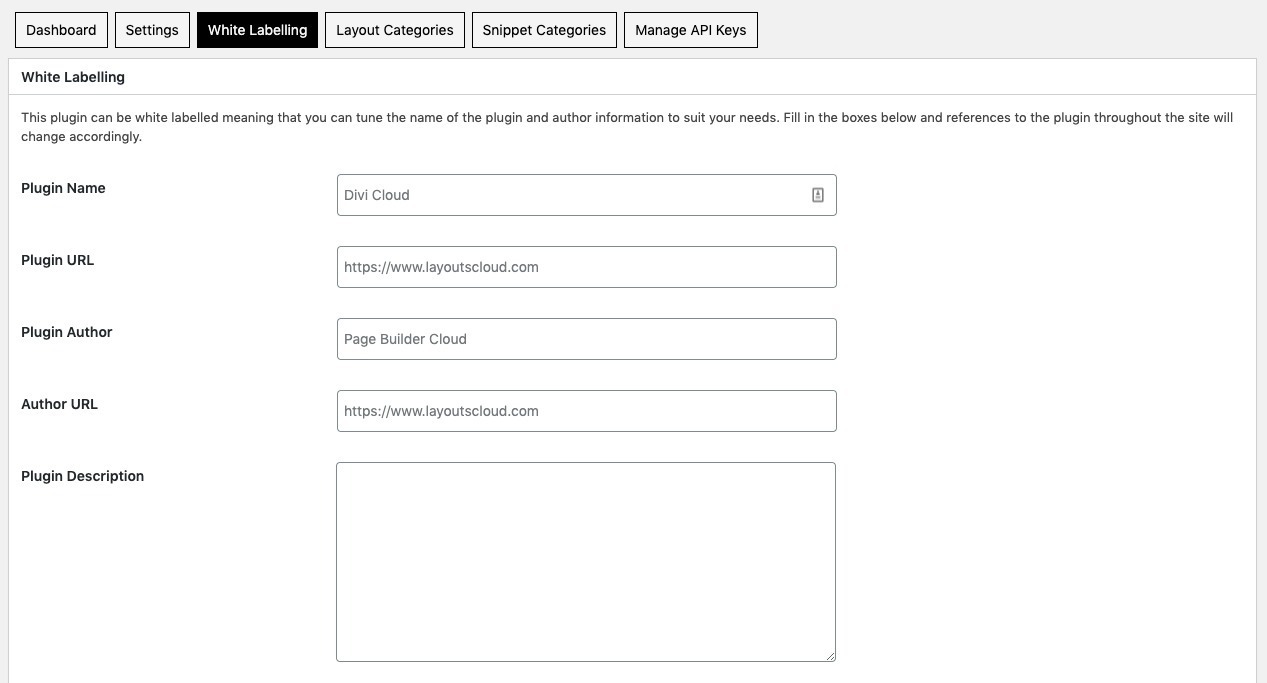 Using Categories
In the Categories tab, you can create your own categories in order to organise any of your own saved layouts.

Using Snippets
Snippets is a handy tool which allows you to store any snippets of code or text that you use regularly across any site where you have the Divi Cloud plugin installed. 
You can set up your Snippet Categories in the setting area and then save and access them via the Snippets area.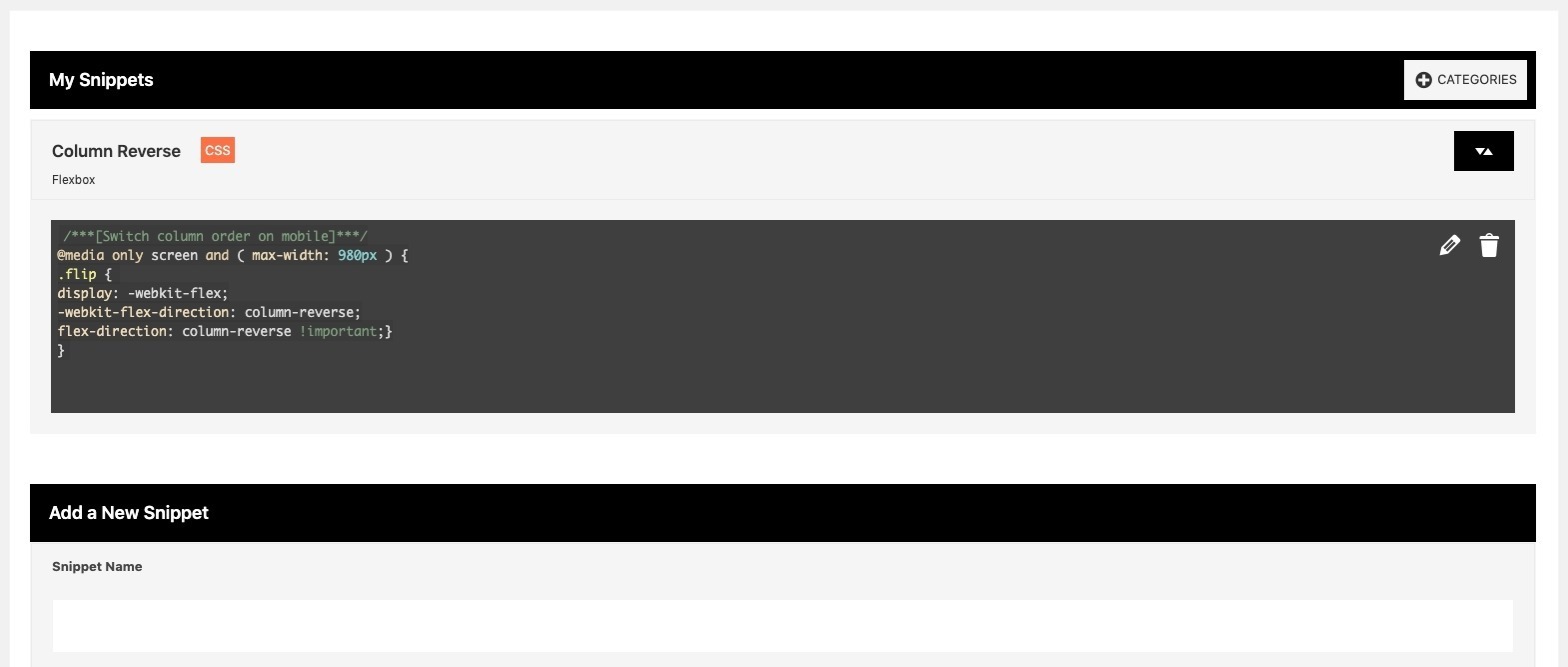 Managing API Keys
If you are using Divi cloud in client accounts, you can create your own API keys for each user. To do this, you will need to go to your user account here at LayoutsCloud.com and enable In-Plugin API keys. 
In that account area, you can create additional API keys and then apply them within a client account to control their access to the different areas of Divi Cloud.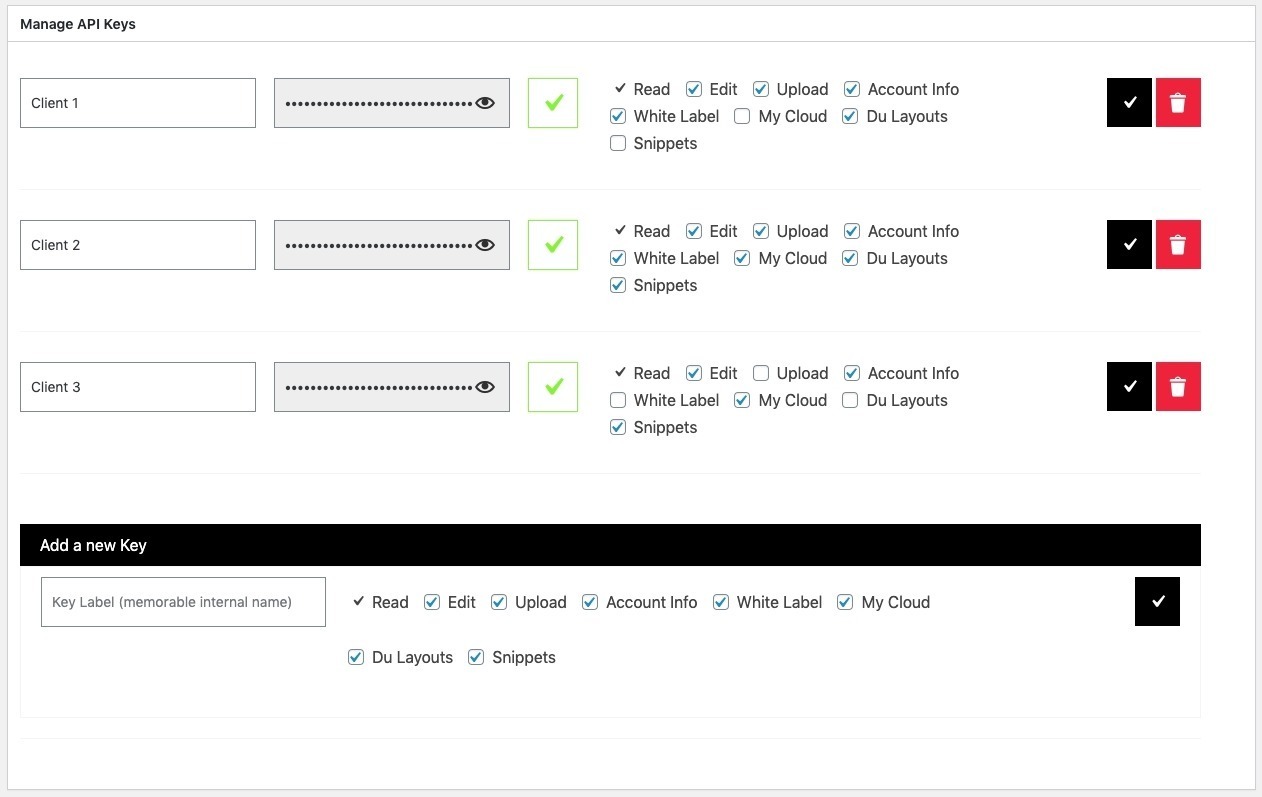 3. Accessing & Storing Your Layouts
Viewing & Searching Available Layouts
In the All Layouts area, you can view all of the included layouts that you have permission to access via your subscription. You can easily toggle between the included Layouts and your own saved cloud layouts by toggling the two buttons shown below.
You can search and view by category, date order and by complete sets of layouts.
Under other, you can also view Your Favourites only.

Favouriting Layouts
If you wish to 'favourite' layouts that you use often, simply hit the overlaid heart button. 
You can then view your favourites under the 'Other' tab as shown.

Saving Layouts to the Divi Cloud
There are two methods saving your own layouts to the Divi cloud. 
SAVING A SINGLE LAYOUT
You can save a layout directly from the Divi builder, by using the Save Layout tool and checking the Divi Cloud box.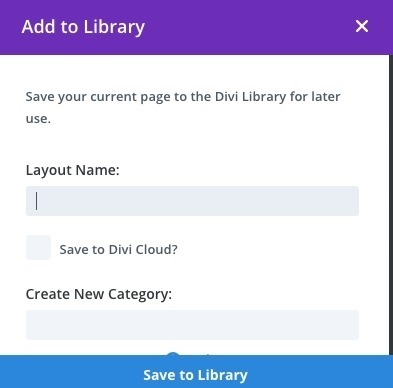 BULK SAVING LAYOUTS
You can save multiple page layouts at once, by going to the WordPress Pages area. 
Hover over a single page listing and you'll see the option to Save to Divi Cloud. Or enable Bulk Edit and you'll see the dropdown option to bulk save to Divi Cloud.


Adding Layouts From Within The Divi Builder
Although you can download layouts within the Divi Cloud settings area, one of the easiest ways to use Divi Cloud is from within the Divi Builder itself. When you use the Load Layouts tool, you'll see two new tabs which give you direct access to the available layouts and your own layouts which have been saved to the cloud.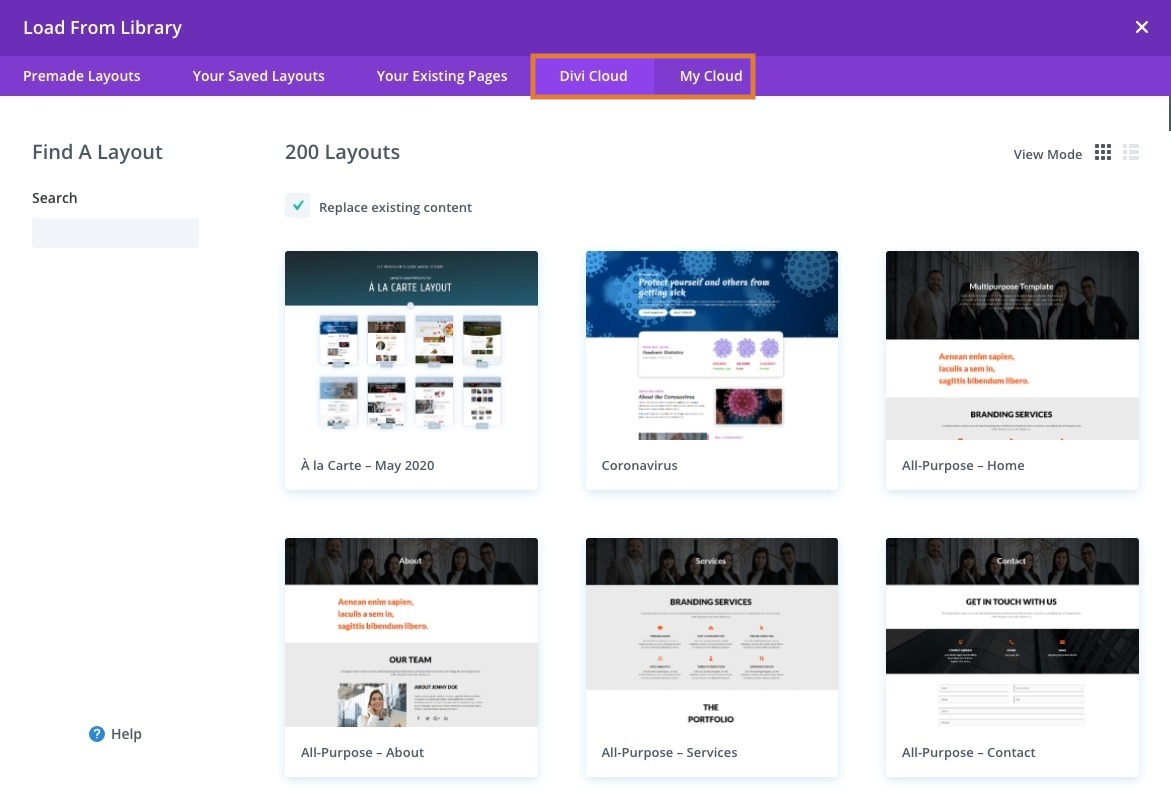 3. Using the Layout Designer Tool
Using the Layout Designer Tool
As long as you are logged into your Layouts Cloud account, you will be able to access the Layout Section Designer tool via the website's top menu.
Search for sections you want to use, drag the section to the right, onto the Section Builder and once you are happy with your finished layout, at the bottom of the Section Designer Tool, you will see a button which allows you to export the layout to your own cloud area.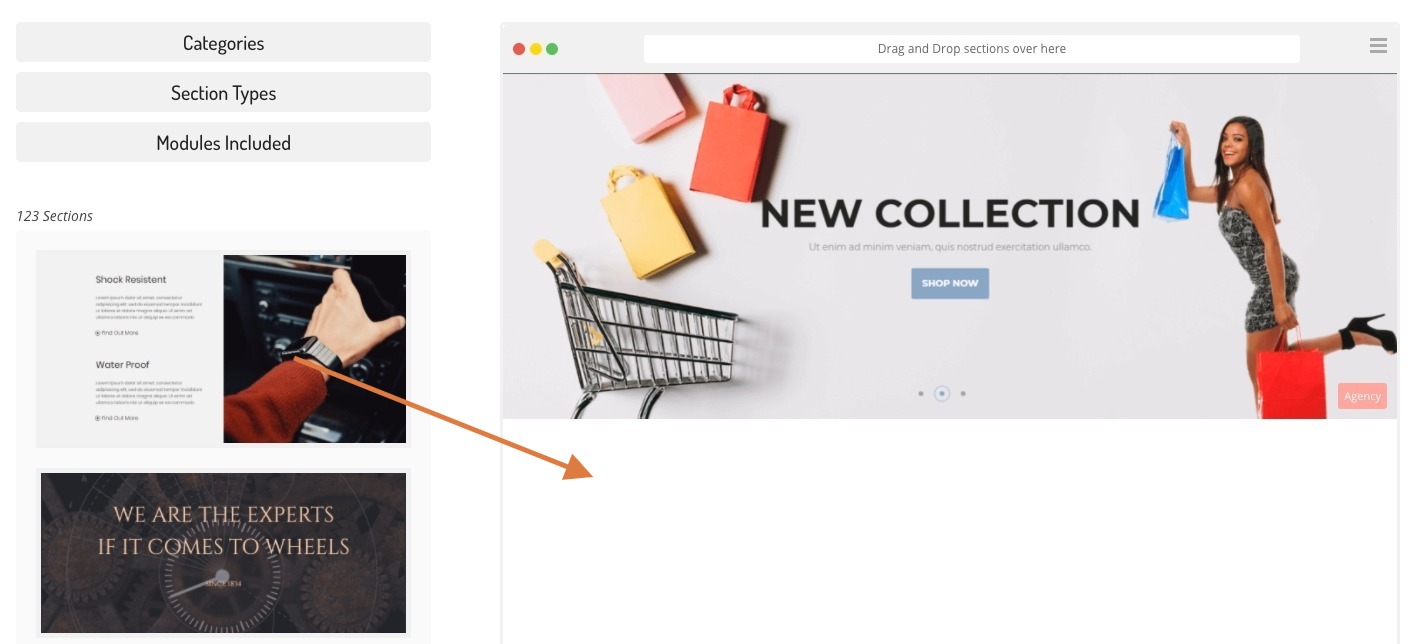 We have a friendly Facebook Community where you can get help and advice on using Layouts Cloud.
We'd suggest that you search in the group first before submitting a support ticket as you may find your questions have already been answered. 
Roadmap & Feature Request
No Results Found
The page you requested could not be found. Try refining your search, or use the navigation above to locate the post.